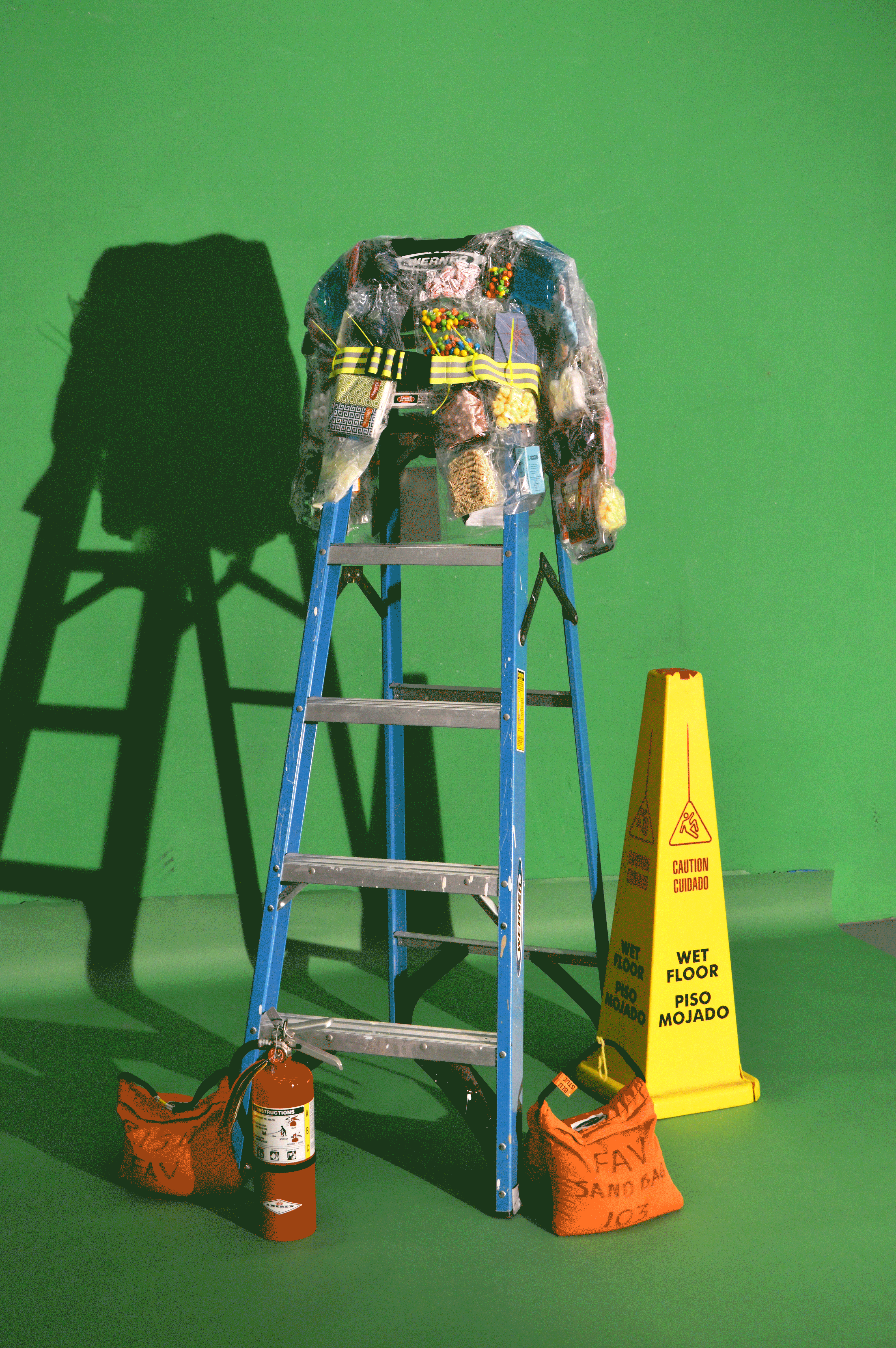 Hierarchy of Needs (Jacket)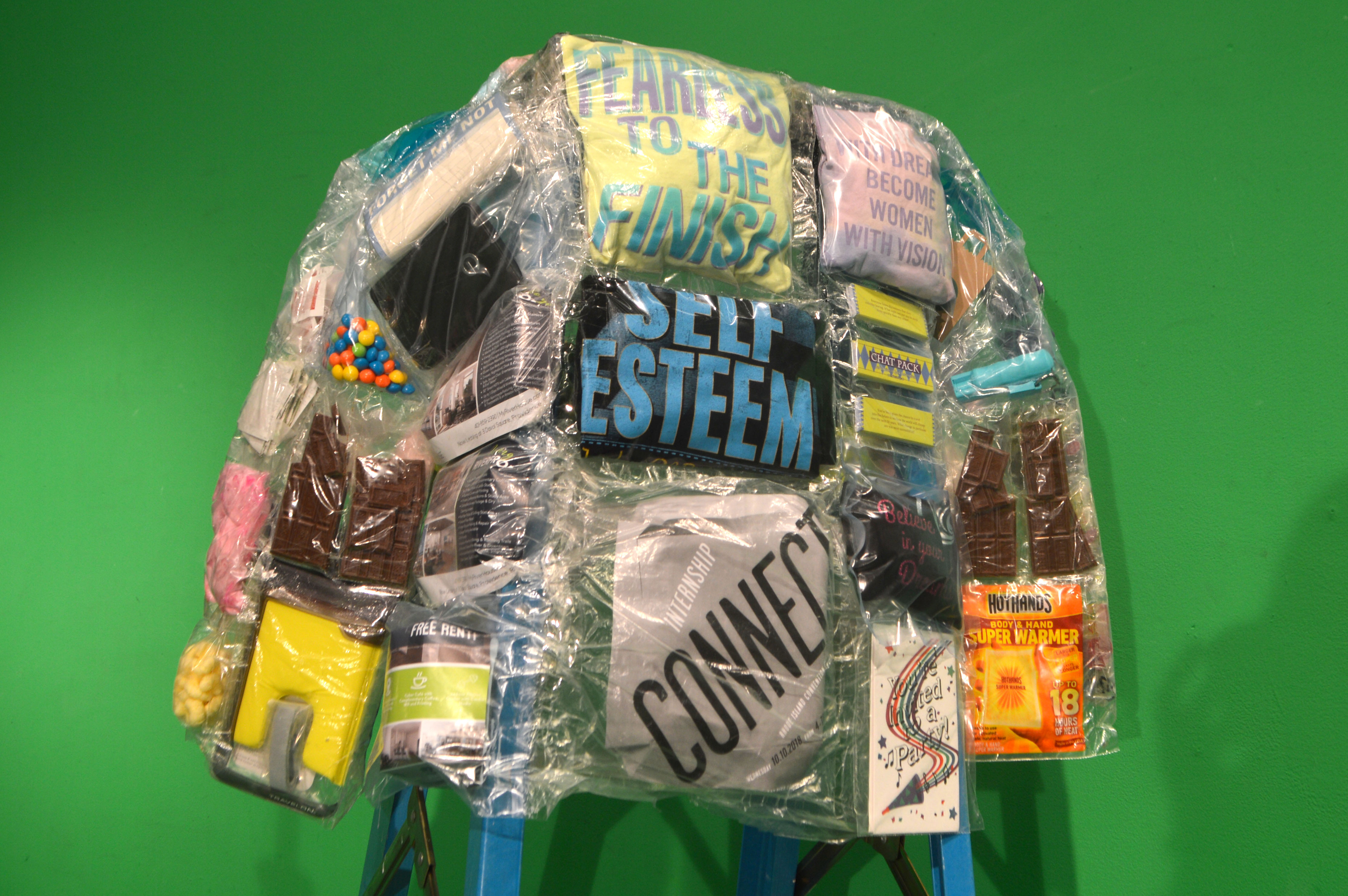 Jacket: Front
stress balls
cough drops
ice packs
cozy socks
astrology booklet
reflective belt
candy, cotton candy, cheese puffs
soap, tissues
handwarmers
instant noodles
shampoo
hair gel
sponges
cotton balls
cigarettes
fake eyelashes
pedicure stuff
mints
face masks
ibupreufen
Jacket: Back
"fearless to the finish" pillow
external hard drive
to-do list
phone protector
medicine
expensive condo ads
"girlds with dreams become women with vision" tee
conversation starter cards
pepper spray
"self esteem" tee shirt
"believe in your dreams" pillow
whole foods gift cards
super hand warmer
party invitation
job fair flyer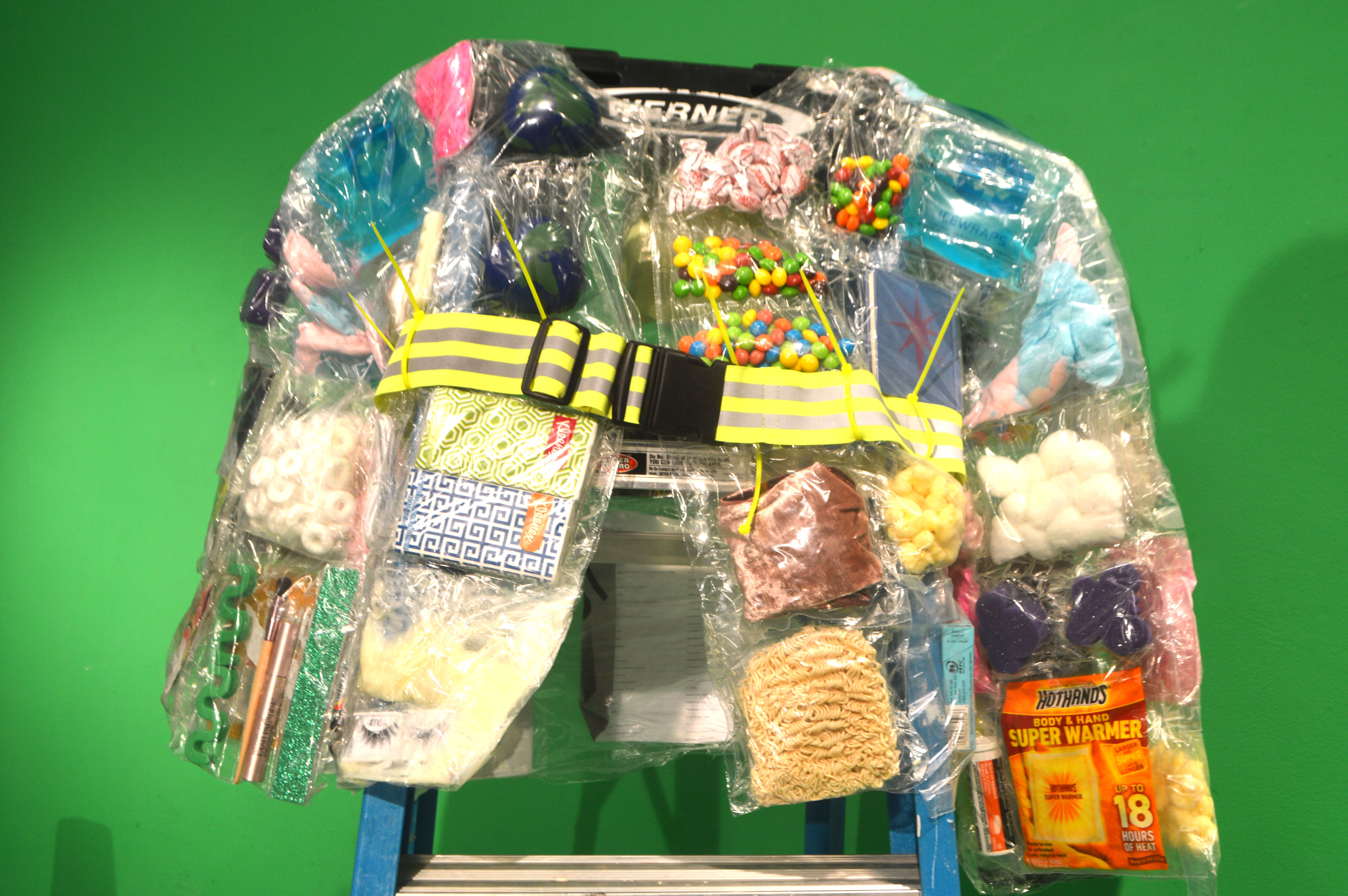 Part Two: Jacket Consume (Jacket Destroy)
The next logical step was to introduce an actual body to the jacket of packaged needs, and consume it. I partnered with Niya Sun to create an "unpackaging video," which ended up becoming a performance in itself. I recorded Niya wearing the jacket, unpackaging and consuming each product one by one, first getting through the front then moving on to the back, until the jacket is empty and reduced to nothing but a pile of plastic on the floor.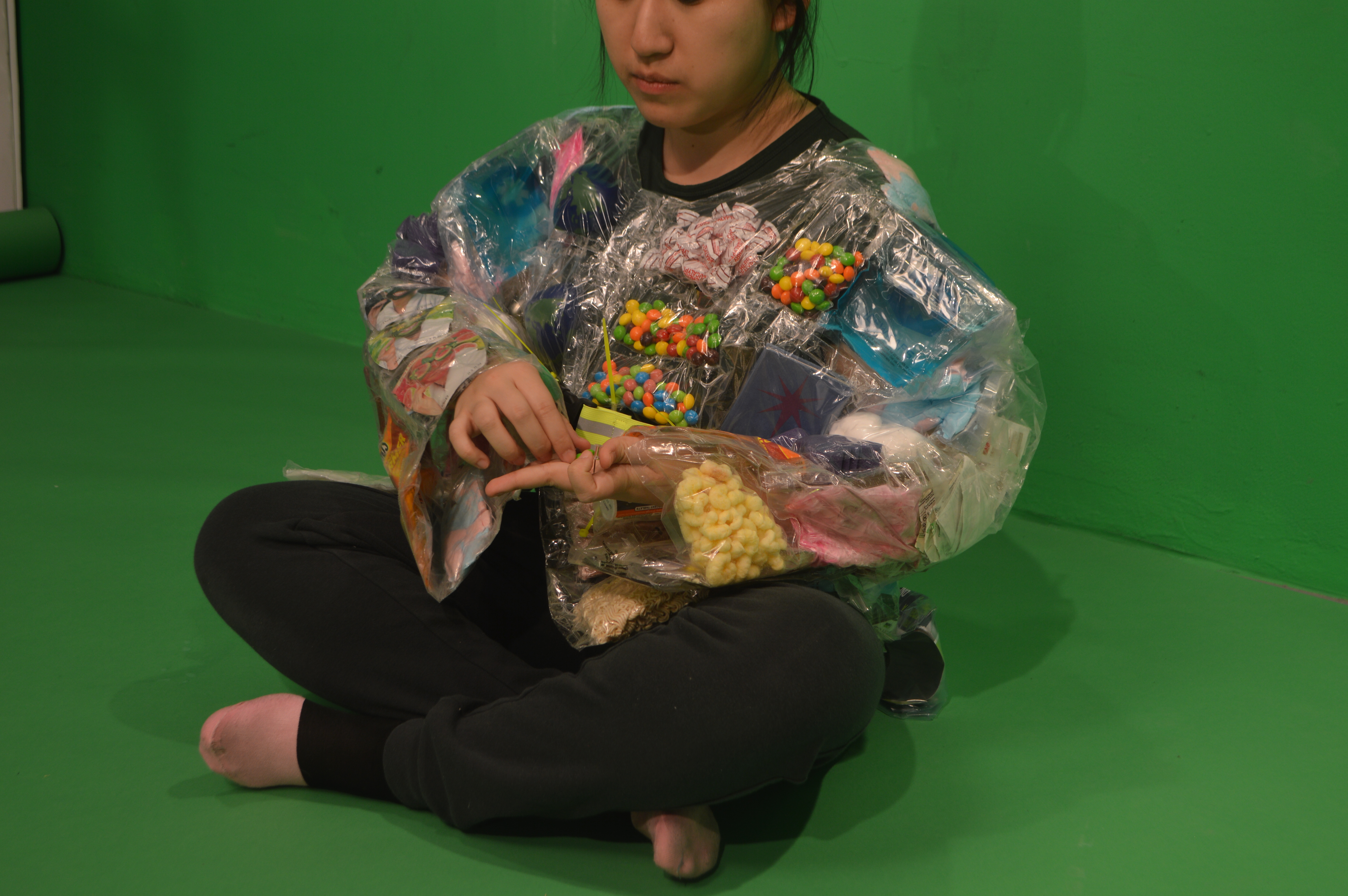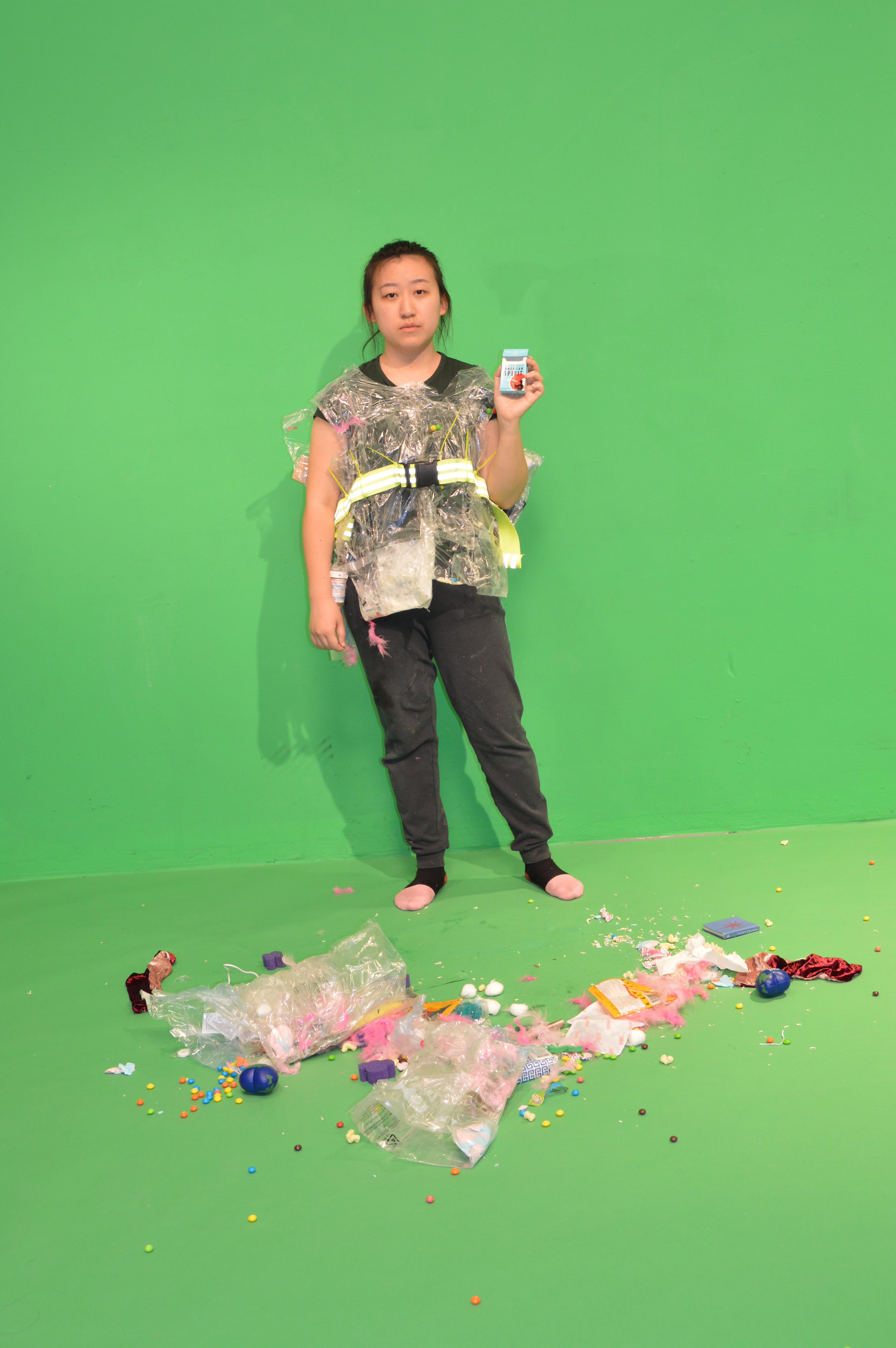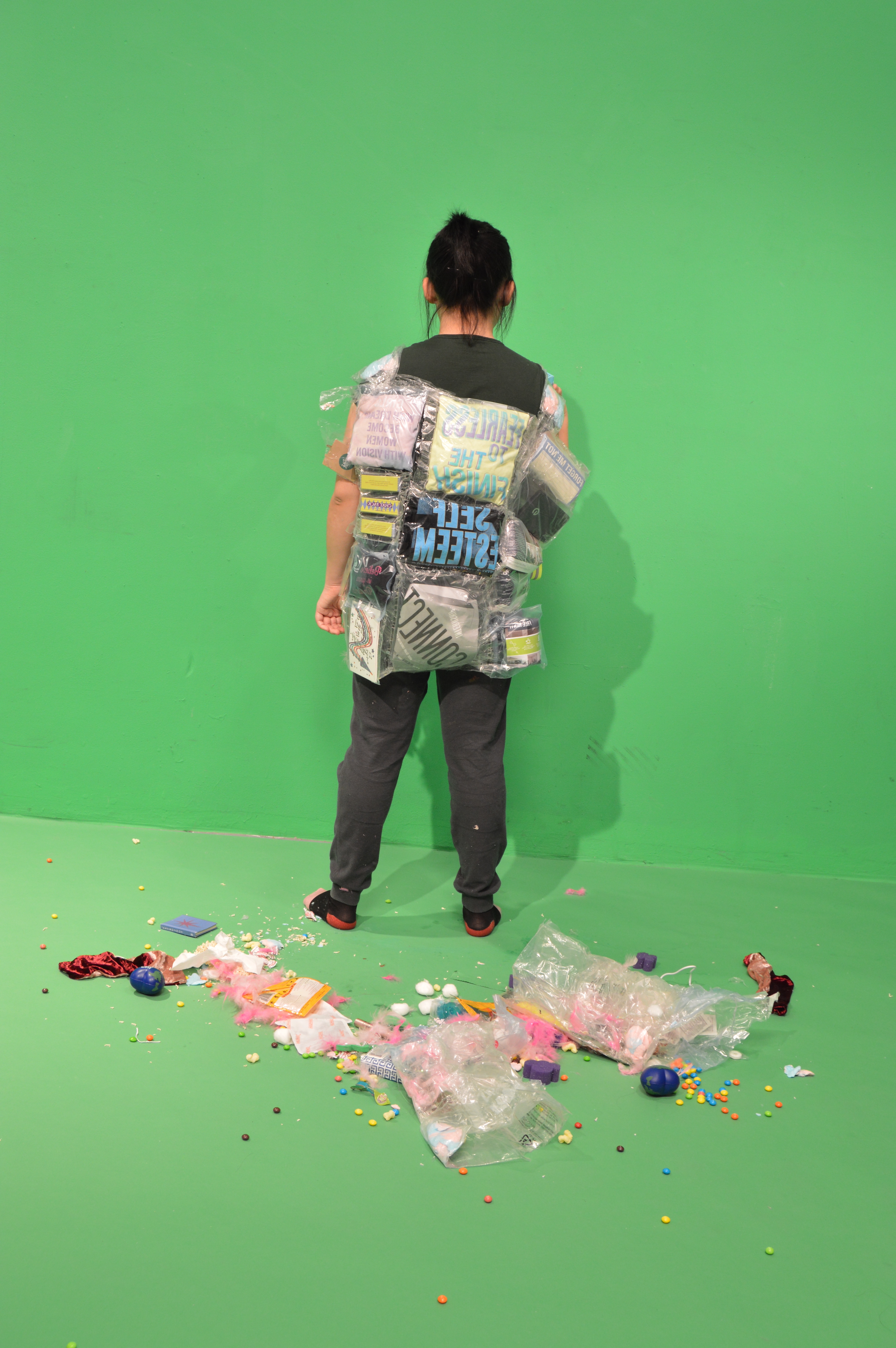 What a mess we have now to clean up!